In the U.S., real estate records are public data. A buyer can check official property ownership records with local county government. This article shows how this works. Or you can check our tutorial video 🙂
Check Official Property Ownership – Verify Owner Name
Usually, there are three county government departments to deal with on real property transactions. County Clerk, who handles all document recording, including real estate deeds, mineral rights, marriage certificates of residence, death certificate of residence, company registration and filing. County Assessor, who specializes in assessing the appropriate tax value for the real property within the county. Finally County Treasurer, sometimes also called County Tax Collector, who base on County Assessor's tax valuation, collects annual taxes from real property owners.
The official source is normally with County Assessor. In Texas, this is called the County Appraisal District. Real estate records are maintained with county government. The first step is to find out what county your land or your house is located. Do a Google search to find the official County Assessor / County Appraisal District website. Below are two examples, one in Colorado, one in Texas.
For example, our land near the City of Woodville is located within Tyler County, Texas. County usually maintains an APN (Assessor Parcel Number), or Parcel Number/ID, to identify the unique land or house. Search the county assessor website for Parcel Number, Owner Name, or property address, as shown below. This information shows county recorded ownership information and the address for receiving annual real property tax bills.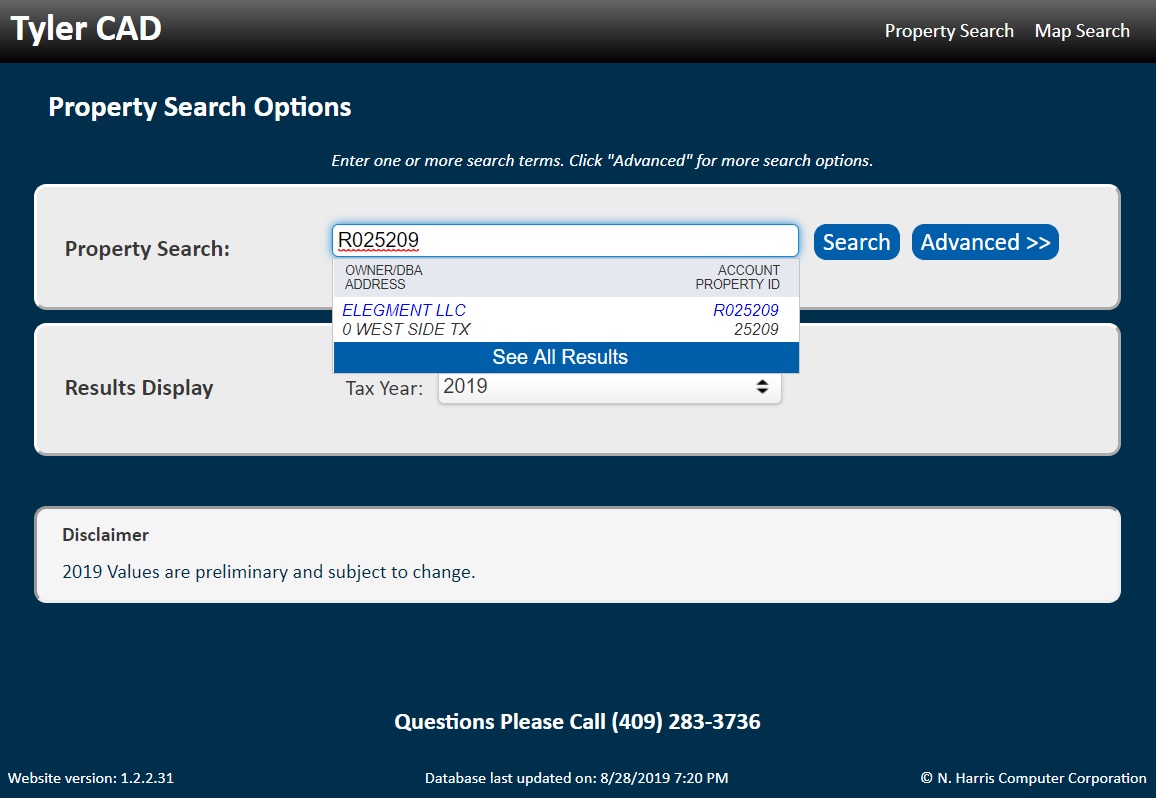 California is a special case – state regulations prevent the display of ownership information on County Website. Although not available online, you can still verify ownership information by alternative methods such as phone, fax, email.
Check Official Property Ownership – Verify County Plat Map
Most of the time, you will also be able to see property or land details.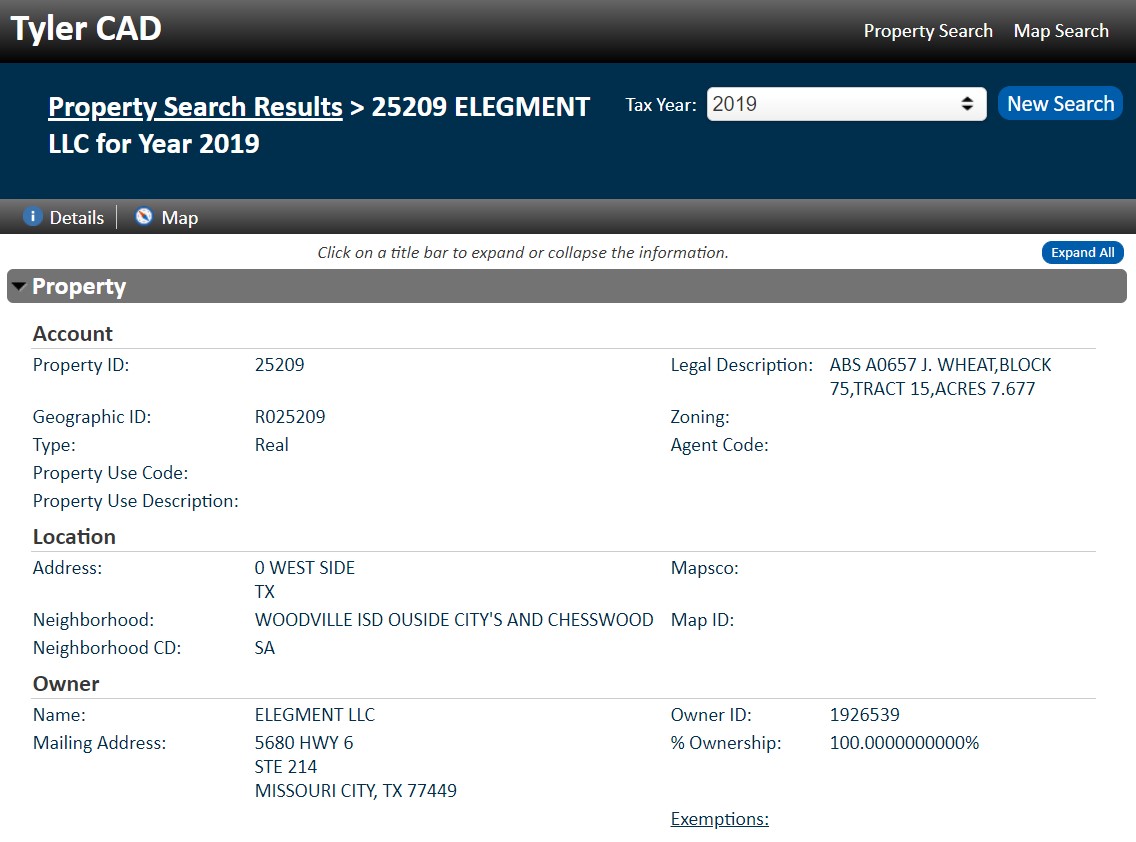 A majority of counties also have digitized county map, making them available online to check location, shape, and boundaries of the land.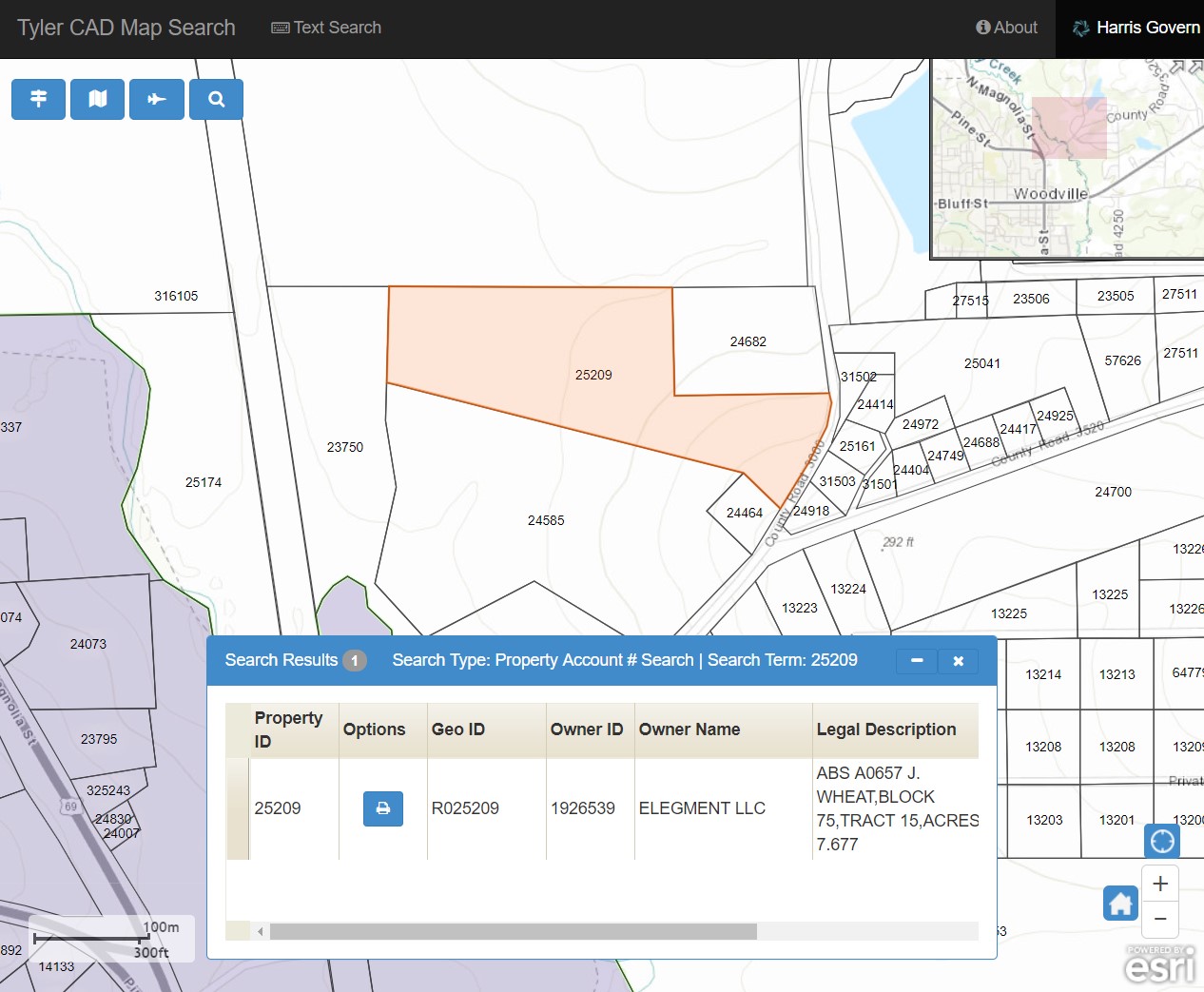 Check Official Property Ownership – Special Situations
Keep in mind that there are situations where county assessor does not have the most updated information.
The deed is signed, but Buyer has not yet sent the deed to the county for recording. From a legal perspective, a Buyer becomes the new owner of the land or house ON THE DAY deed is notary signed by Seller. Sending the deed for county recording is a form of public notification and announcement of new ownership. If a deed is signed, but not recorded at the county, the new owner is at a disadvantage in legal and court cases.
Another common delay is between county departments. After the deed is recorded with County Clerk, new ownership information is sent to County Assessor. After County Assessor updates the new ownership information, it is then forward to the IT department to update public-facing real property systems. It is common to take between two weeks to two months to have all department synchronize with such new ownership information.
If County Assessor finds an error in the Deed, Buyer needs to work with Seller to file a correction deed. During such time, a delay on new ownership is not available for the public.
Summary
We hope you find this information useful for your search of your dream residential land. At Elegment Land, we are the owner of all the land parcels we sell. Feel free to reach us if you would like to check official property ownership information, get driving directions to visit the land, or check utility information. We are always here to help. or call/text +1 (970) 420-2440.
Check our: Elegment Land Available Land Listings