How to visit this 20-acres Mountain View Lot for Sale in Sanford, CO?
To visit this 20-acres mountain view lot for sale in Sanford CO, search County Road 142, Sanford, Colorado, 81151 within Conejos County on your phone. When you are near the land, search "37.19224, -105.84222" on Google Map to locate one of the corners. Contact our office for surveys (if available), county plat maps, Google Map boundaries and corners, and MapRight.
Northwest Corner:  37.19222, -105.84674
Southwest Corner:  37.1904, -105.84674
Southeast Corner: 37.19042, -105.84221
Northeast Corner: 37.19224, -105.84222
Step 1: Google Map for navigation: Google Map Link
Step 2: Corner and Boundaries: Google Map Link
(when you are near the land, click this link on your phone to open Google Map, the RED BOX shows the land boundary, the FLASHING BLUE DOT shows where you are standing)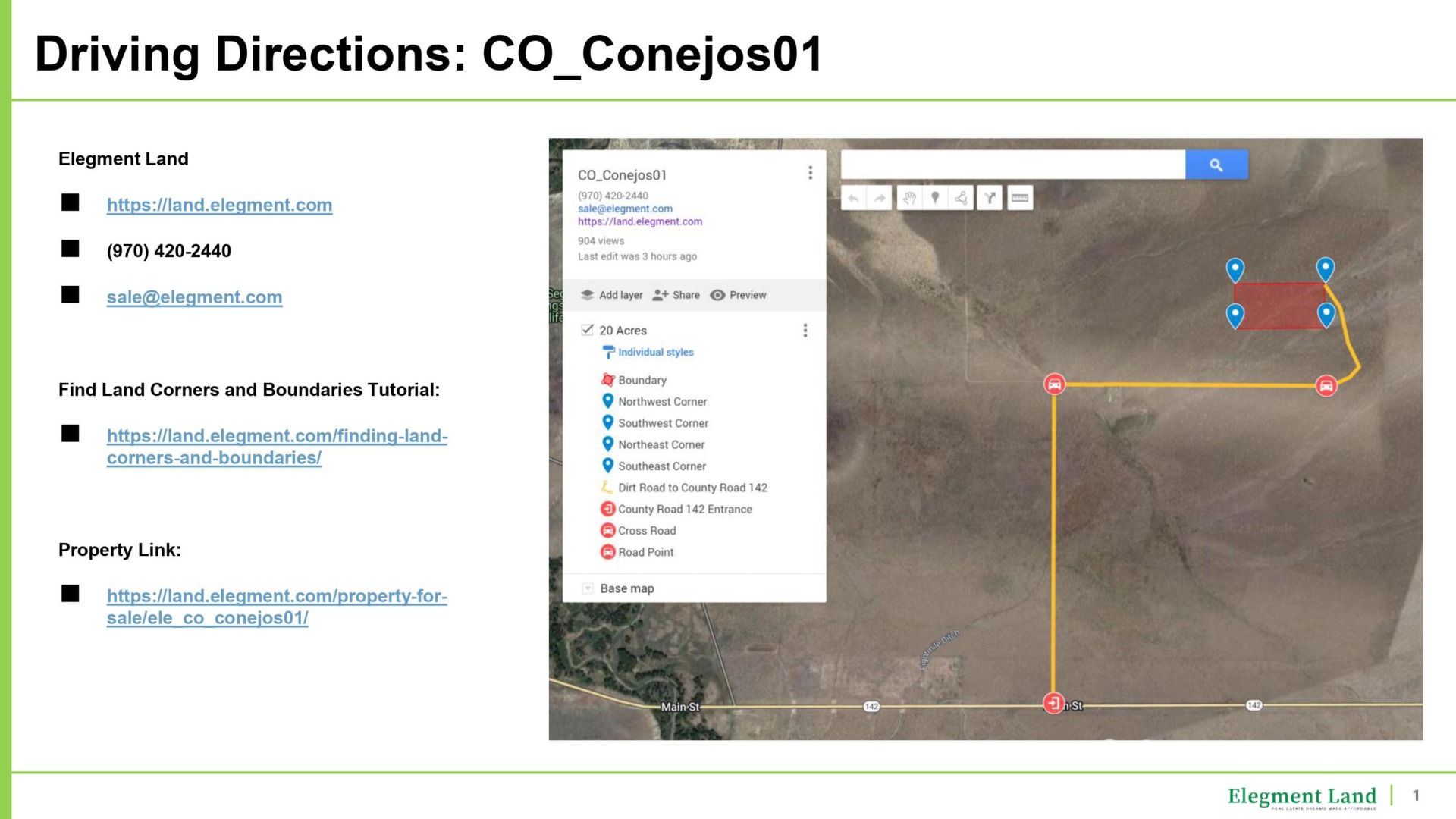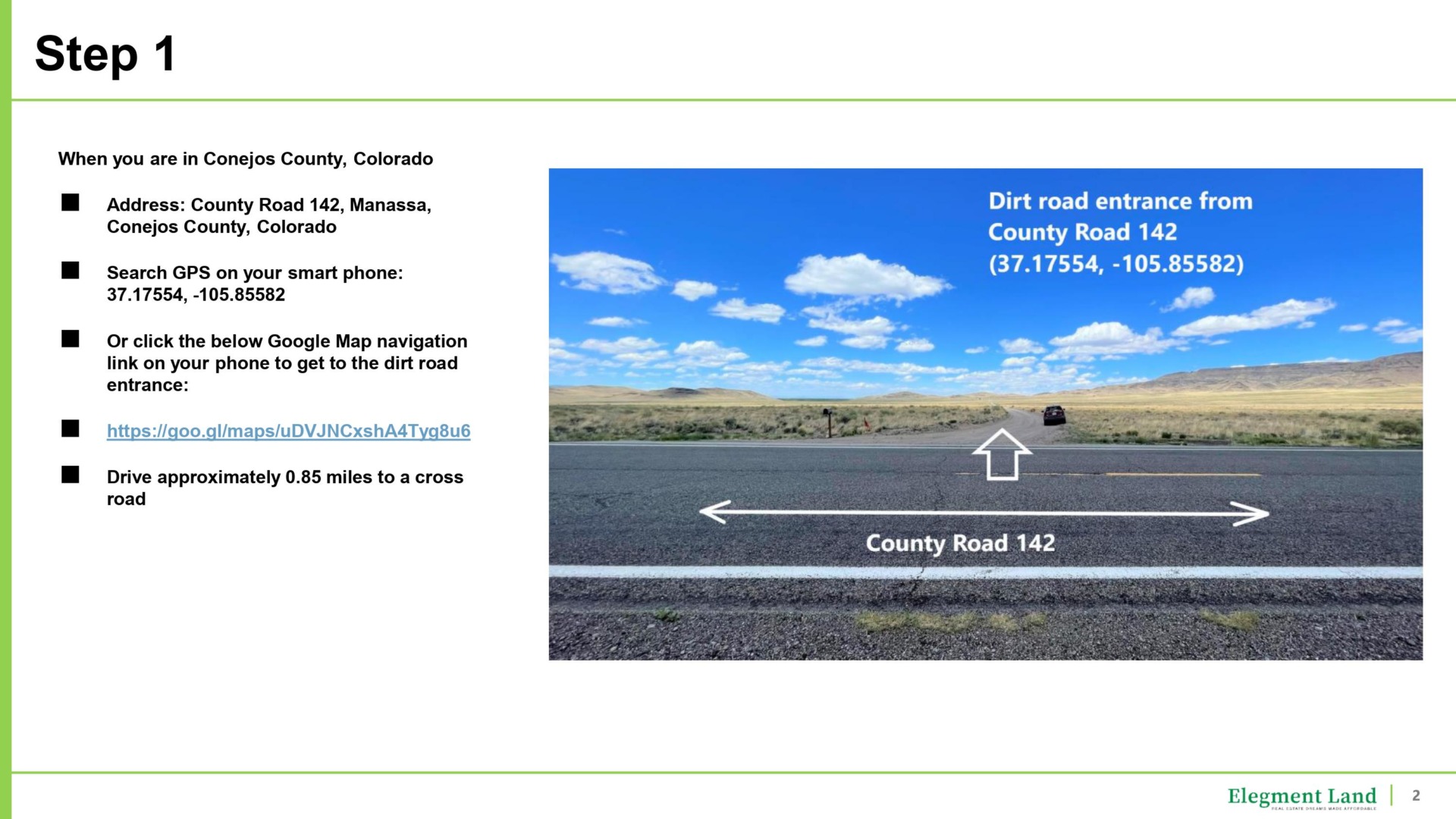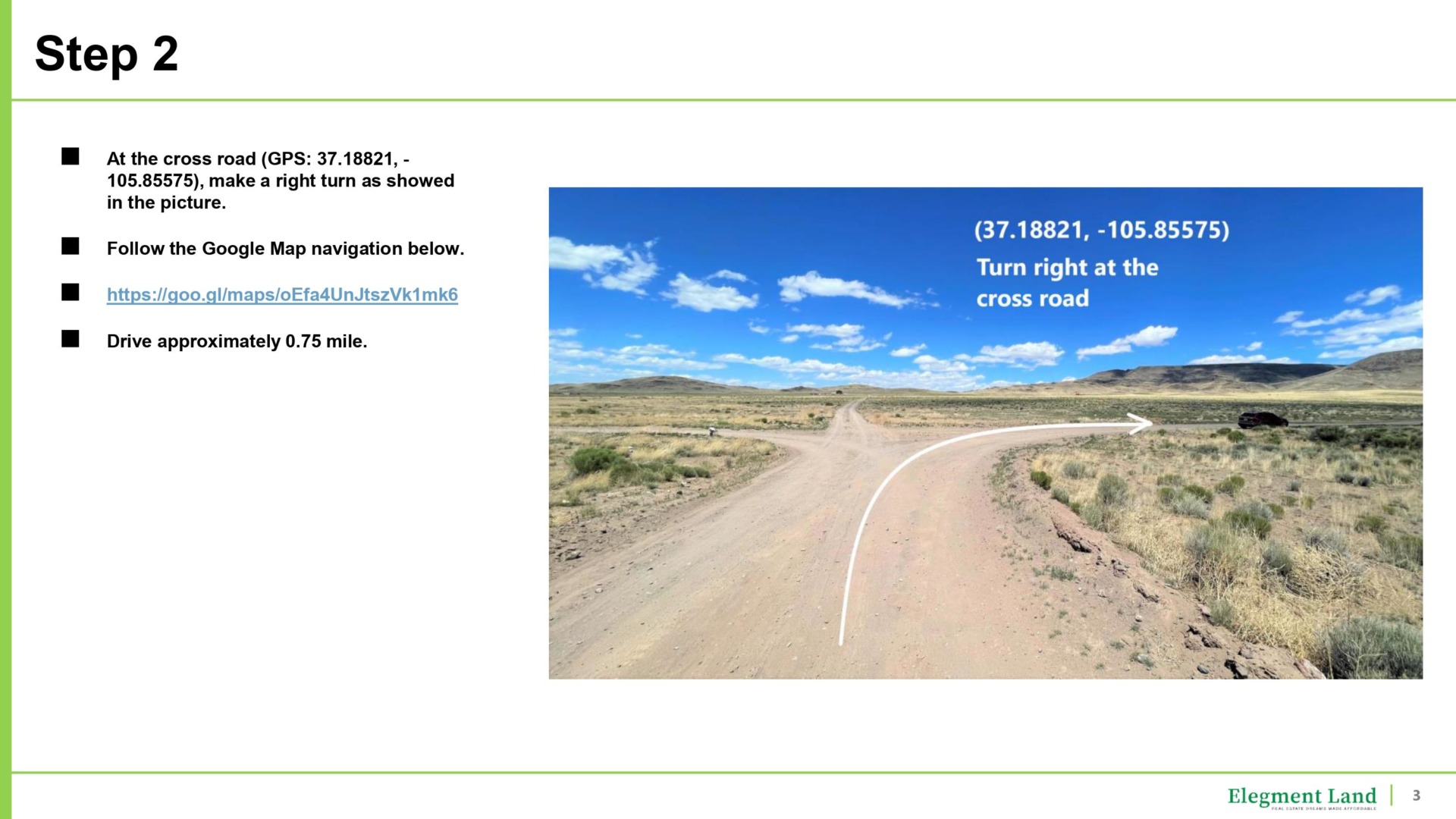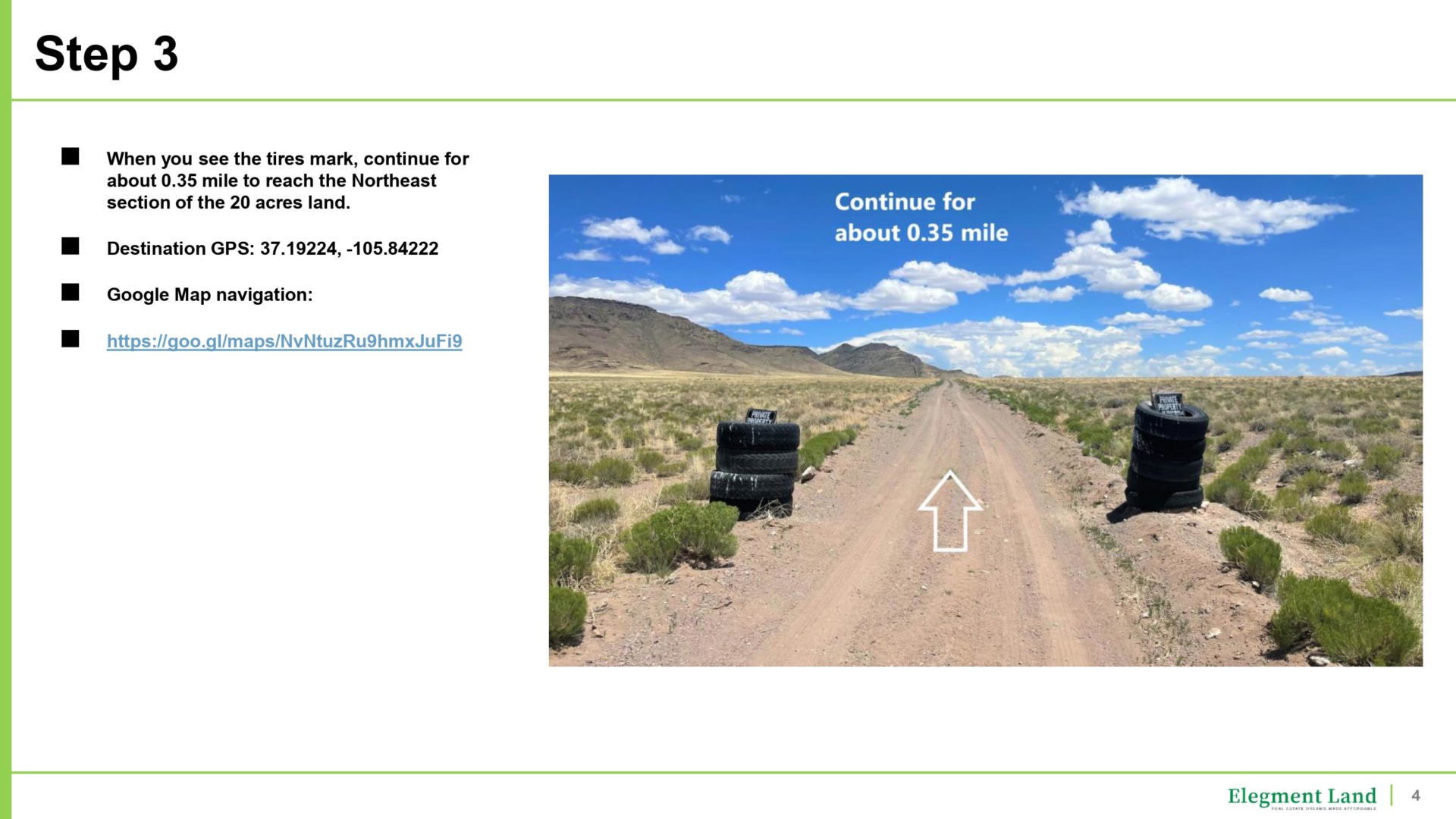 Discover Your New Home at Elegment Land
A picturesque 20-acres mountain view lot for sale in Sanford, CO is an easily accessible part of Conejos County, Colorado, located 1.81 miles away from Rio Grande River and 0.27 miles to the surrounding BLM land. Very few neighbors and only 15 minutes drive from three charming Colorado towns – Manassa, Romeo, AND Sanford. Southern Colorado's major city Alamosa is only 30 minutes away where you can find local restaurants, hospitals, grocery stores, Adams State University, and Walmart Super Center!
Nature and Outdoor Activities: The Alamosa River is just across the street, making this an ideal location for outdoor enthusiasts and nature lovers. With thousands of acres of Open Access BLM Land, Hot Creek State Wildlife Area, Terrance Reservoir Wildlife Area, La Jara Reservoir Wildlife Area, and Rio Grande National Forest just 0.6 miles away, this property is perfect for hiking, outdoor recreation, and hunting for elk and deer.
Unrestricted Property
Enjoy the freedom of building your dream home with no restrictions, covenants, or assessments on this 20-acres mountain view lot for sale in Sanford, CO. You won't have to worry about HOA fees or time limits to build.
Mobile and manufactured homes are also allowed on the property within the guidelines of Section 8.1 of the Conejos County Land Use Code. Additionally, you can choose to build a tiny home, shipping container home, or any other alternative type of dwelling on the property
RV Camping and Temporary Dwelling
RV camping is also allowed with a septic system in place, or during house construction as a temporary dwelling with a valid building permit.
Surrounded by a Variety of Homes
The surrounding area features a variety of homes, including RVs, cabins, mobile homes, site-built homes, and ranches.
Water Resources Available
According to the Colorado Division of Water Resources, wells in the area have a depth of 40~140 feet to access the Alamosa River underground water. Check out the Colorado Division of Water Resources website for well permit information and make Elegment Land your new home.
Land Details
Elegment ID: ELE_CO_Conejos01
Address: County Road 142, Sanford, Conejos County, Colorado, 81151
GPS: 37.19224, -105.84222
Parcel Number: 586514100008
Size: 20 Acres
Dimension: 1262 ft x 690 ft
Title: Free & Clear, Warranty Deed
Zoning: Residential
Terrain: Flat
Taxes: $119.86 per year
POA: None
Road: County Road 482 to Dirt road (30-feet width Right of Way on left side of property included in deed).
Electric: Need solar/wind
Water: Need well (average well depth in the area ~100 feet)
Sewer: Need septic tank
Phone: Cell or satellite
Internet: Cell or satellite
Trees: cleared
FEMA Flood Zone: not in FEMA Flood Zone
RV's: RV camping is allowed for recreational use (with septic system). RV living is also allowed during the house construction period as temperately dwelling (with a valid building permit).
Manufactured/Mobile Home: manufactured/mobile home is allowed
City Limit: Property is OUTSIDE of the city limits of  Sanford, CO
Legal: N1/2 SW1/4 NE1/4 14-34-10 TNA 20, LESS ROW OVER W 30 FT B251 P120, B251 P120 R#2597-427 R#6000187
Special Note: The access road to the property from county road is a shared private road used by local neighbors. Buyers are advised to collaborate with neighbors for road maintenance.
Nearby Cities & Points of Interest
14 minutes to Chiquito Peak
18 minutes to Monte Vista National Wildlife Refuge (more info)
21 minutes to Jack's Market
22 minutes to La Jara, CO : Population 881  (more info)
26 minutes to North Conejos School District RE1-J (more info)
31 minutes to San Luis Valley Regional Airport
33 minutes to Alamosa, CO : Population 10,000 (more info)
33 minutes to Adams State University
35 minutes to Walmart Supercenter
35 minutes to Ace Hardware
2 hours 37 minutes to Pueblo, CO (more info)
3 hours 18 minutes to Colorado Springs, CO : Population 500,000 (more info)
4 hours 20 minutes to Denver, CO : Population 1+ Million (more info)